Winter 2012 sets in Himachal hills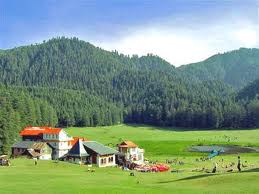 Shimla : The winter chill has suddenly engulfed Himachal Pradesh forcing people to pull out heavy woollens and light log fires .
On Thursday chilly winds lashed the state capital Shimla , after sun set locals and tourists were caught unawares.
The weather office located  in the lower part of Shimla town recorded a minimum of 7 C and the maximum was 16 C . While Jakhu the highest point of the hill station was far colder.
In Manali the minimum fell to 1.6 C . Keylong the hq of tribal Lahaul & Spiti has a low of minus 1.5 C .
In the countryside people have started lighting log fires to keep themselves warm .
The tribal belt of Lahaul & Spiti , upper Kinnaur and Pangi areas of the state are already experiencing chilly nights with sub zero temperatures .
Rohtang pass the gateway to Lahaul will officially shut down for vehicular traffic on Nov 15 cutting off the entire region for several months .
As usual the weather office issued no forecast about this shift in weather .