Sun Post online offers latest Himachal Pradesh news and views. And the arts. An independent and authoritative voice, Sun Post stands out for its flair and jargon free lean prose style. Follow on twitter @sunpostweb
Founder & Editor : Baldev S Chauhan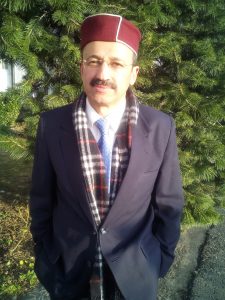 In a career spanning 25 years.In recent years has written for BBC online, AFP global news agency and Business Standard. Has also worked for IANS news agency and The Statesman, India's oldest english newspaper.

Wrote for national dailies in the 1990s. Regular pieces appeared in The Tribune's arts and magazine pages.In 2000 reported for India's first online newspaper thenewspapertoday.com(India Today Group).
Co-Founder and ex Editor-at-Large Hill Post website.
Has been a book reviewer and essayist for many literary publications like The Indian Review of Books, Biblio, The Statesman Literary Review .
Known for his hard hitting and offbeat stories.He lives in Shimla.
email : [email protected]
twitter : @BaldevSChauhan