Theog house collapse 2 dead 6 injured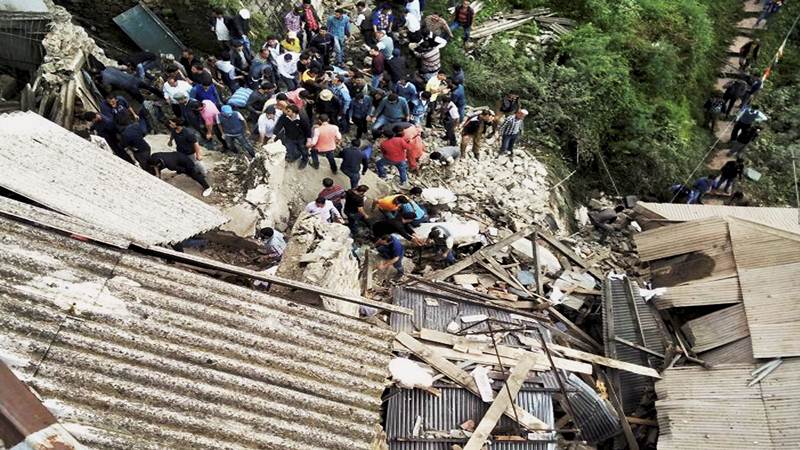 Shimla: Two people were buried alive and six injured, five of them seriously when a triple storied old building collapsed in the centre of Theog 32 km from Shimla.
The building collapsed around noon.The old building housed the Himachal Road Transport Corporation(HRTC) office for decades. One report said it had been declared unsafe four years ago and yet the HRTC office was being housed here. The area has been experiencing heavy rain since the past few days.
Search operations are continuing as police is not ruling out more people in the debris.There are reports that some construction and digging work was going on downhill and perhaps that could have triggered the collapse.
State transport minister G S Bali visited the spot and angry crowds surrounded him.They also demanded the sacking of the local SDM.
UPDATE : By late evening the death toll had risen to four.