Shoot a monkey earn Rs 300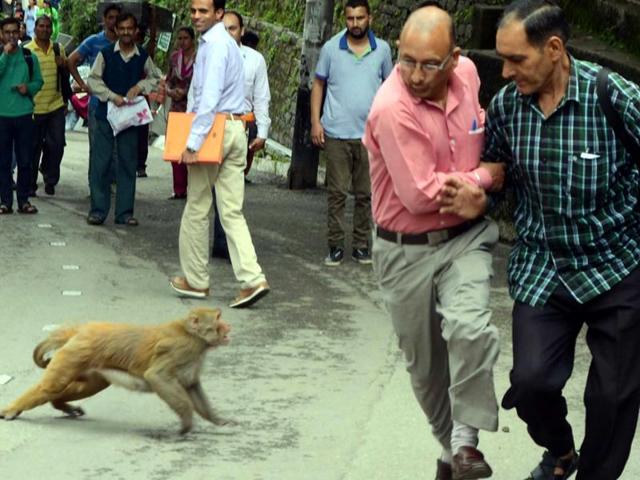 Shimla: The Himachal Pradesh government on Wednesday decided to pay Rs 300 for killing a monkey.
This was announced by the state forest minister Thakur Singh Bharmouri saying this decision was taken to control the population of monkeys in non forest areas.
Some months ago the union government declared monkeys a vermin in Shimla town and 34 tehsils of the state.
The government came in for a lot of criticism during the recent monsoon assembly session for its failure to tackle the monkey menace despite having declared it a vermin in some areas.
Farmers in many areas of the hill state have been suffering widespread damage to crops by monkeys.