Shimla MC outsources water bills delivery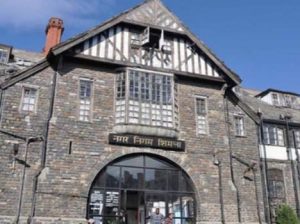 To the relief of residents the Shimla municipal corporation has decided to deliver water bills at the doorstep of every house hold here.
An official of the civic body said Friday that this delivery will start from May.
In the past couple of years Shimlaites have been having a difficult time as the MC has asked them to collect the bills from its office.
Now the work of distributing the water bills has been outsourced to a society at Rs 2.5 per bill.
Thousands of water metres are out of order for many years and people are paying flat rates which are mostly higher than their actual consumption.
The state electricity board some months ago also outsourced the distribution of power bills in the state.
But this has created a lot of confusion as the bills are inserted into the power metres instead of being delivered to the customers.
As a result many people do not receive the electricity bills.