Killed leopard was not a man eater : Negi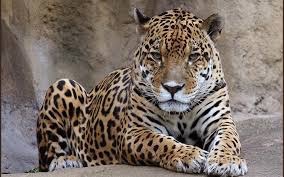 Animal rights activists have alleged that wildlife officials who killed a leopard a few days ago in Himachal Pradesh had falsely declared it to be a man eater.
"This is in complete violation of the procedures for dealing with man eating carnivores," said Rajeshwar Negi, national convenor Nature Watch India.
"Such a hasty and brutal elimination of a protected wild species is highly irresponsible," Negi said in a statement here Tuesday.
The leopard was killed by the wildlife officials after declaring that it had killed a three year old girl in the Rampur area some days ago.
How come no attempt was made to either capture or chemically immobilize the leopard, but instead a team of seven members was made to kill the the big cat.
Negi claims there has been an 80 per cent decline in leopard population in the state according to a four year study by the Wild Life Institue of India.
Negi blamed the state wild life officials of negligence, saying not only leopards but many other endangered species were being pushed to the brink of extinction.