Shimla mayor and his deputy take oath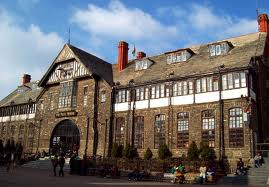 Shimla : The newly elected mayor , deputy mayor and councellors of the Shimla municipal corporation in Himachal Pradesh took oath here Tuesday .
For the first time direct elections were held for the posts of mayor and deputy mayor .
Both the seats were bagged by CPIM candidates Sanjay Chauhan as mayor and Tikender Panwar deputy mayor .
In addition 25 councellors also took oath in the town of the municipal corporation building on the mall .
Polling took place on May 27 , and results were declared the next day .
Congress ruled the civic body for 26 years . This time it was a hung verdict . The BJP won 12 seats , the Congress 10 and the CPIM 3 seats .
But more significantly the CPIM won the prestigious seats of mayor and deputy mayor by impressive margins and defeated both the Congress and the BJP candidates .
National CPIM leader  Sitaram Yechury and state leaders Rakesh Singha and Kuldeep Tanwar attended the swearing in ceremony .