Rohtang Pass opens for light vehicles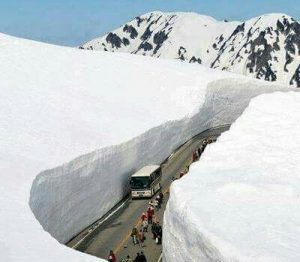 Shimla: The 13,050 ft high Rohtang Pass in Himachal Pradesh has opened for one way light vehicles,officials said Thursday.
At certain places the accumulated snow over the pass was reported to be 30 ft high. Over the next few days the pass will open for two way traffic and later heavy vehicles like buses and trucks will also be allowed.
Maximum snow is found on the 70 km Manali-Koksar stretch.The pass connects the Kullu and Lahaul valleys.The Manali-Leh highway is maintained by the Border Roads Organisation.
The pass is also a popular place for tourists visiting Manali.It will still take a few days before tourist vehicles are allowed over the pass.