Now meals at Shimla Coffee House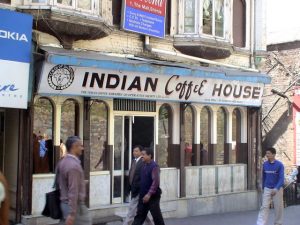 Shimla : Starting next month the popular Coffee House at Shimla's Mall Road will start offering breakfast and dinner at cheap rates, the manager said.
Breakfast timings will be from 8am to 11 am Rs 35 and dinner from 8pm to 11 pm Rs 70 a diet.
In operation since 1957 the Indian Coffee House is a cooperative society and one of the most popular eating places in Shimla. It is visited both by locals and tourists including many foreigners.
The Coffee House is a three storied building. In recent years it is facing stiff competition from other restaurants in town.