Rohtang Pass cleared for light vehicles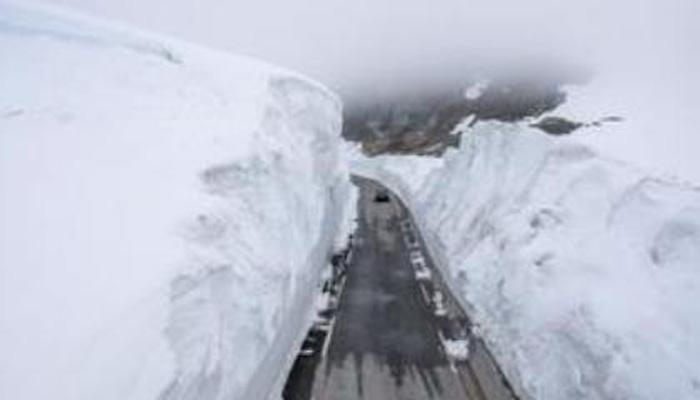 Shimla : The 13,050 ft high Rohtang Pass has been cleared of snow for light vehicles, but it will still take days before tourist vehicles and buses will be able to reach or cross the pass.
Due to record breaking snow this year the pass has opened a month later this time. The Border Roads Organisation(BRO) say from Rani Nalla to Rohtang Pass they had to battle with deep snow which was 10 to 30 feet deep.
The Rohtang Pass is one of he most popular tourist spots in the scenic Kullu valley. It is the gateway to the tribal Lahaul valley and further to Ladakh. The pass remains blocked for almost half the year.