Parts of Grand Hotel Shimla destroyed by fire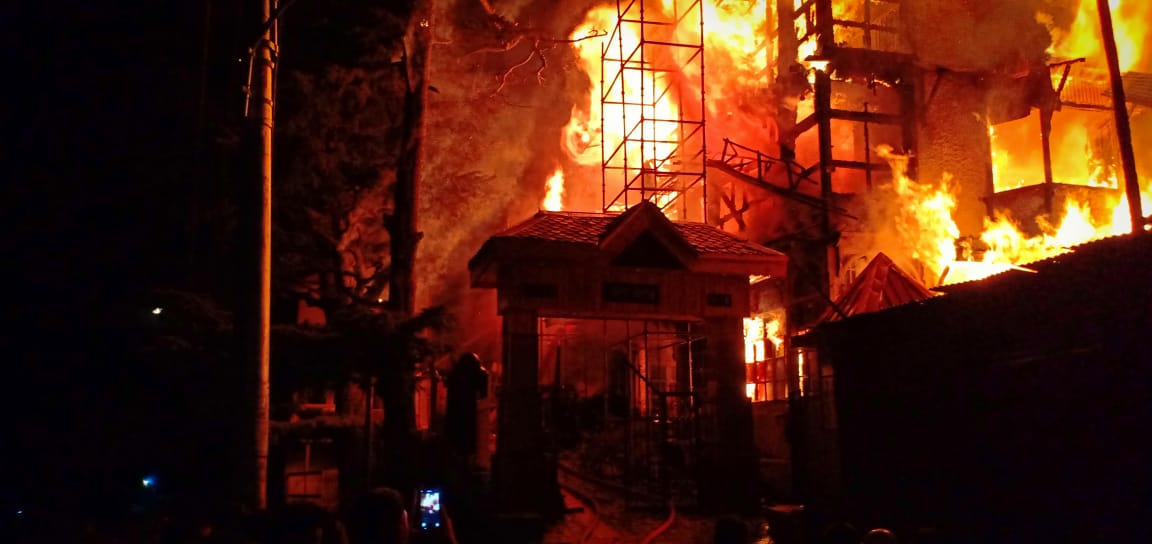 Shimla: A portion of the British era building the Grand Hotel in downtown Shimla was destroyed by a fire in the early hours on Monday. The main fire office is only 200 m away.
The fire started around 1 am and engulfed the VIP lounge section at the entrance of the hotel. This area was under renovation.
The fire tenders took several hours before the flames were brought under control.
The Grand Hotel was built in the 19 th century and is one of the oldest hotels in Shimla.The hotel serves as a guest house for central government employees and is run by the home ministry.
Located at a commanding place it offers grand views of Shimla. The Bantony Castle falls on to the right and the Kalibari temple on to the left. The hotel is barely a couple of minutes on foot from the Mall Road, the hub of the hill station.