Punjab economy in shambles , Badal to donate Rs 1 crore to Sanawar : Sukhpal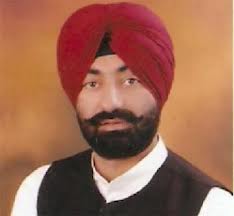 Shimla : A senior Congress leader from Punjab Sukhpal Singh Khaira on Wednesday launched an attack on Punjab deputy chief minister Sukh Bir Singh Badal who he says is ready to squander the tax payers money by donating Rs 1 crore to an elitist institution like Lawrence School Sanawar on Oct 4 .
"Doling out Rs 1 crore to a Himachal public school when the economy of Punjab is in shambles with a colossal debt of Rs 80,000 crore and is unable to pay salaries and pensions to its staff and is not able to honour welfare schemes ," said Sukhpal .
"He is clearly acting like a feudal despot and has no regard for the tax payers money and is ready to defy all norms . Giving a grant from Punjab development funds to a school in Himachal will only make us a laughing stock as development will definitely not be in our state ," Sukh Pal explained .
"If at all Badal wants to donate money to his old school he can do so from his own pocket as he has a booming business," said Sukhpal .
"The Congress demands that Sukh Bir Badal should not formally hand over the money on Oct 4 during the annual celebrations as chief guest in Sanawar ," he warned .