Before snowfall Himachal polls on Nov 4 : EC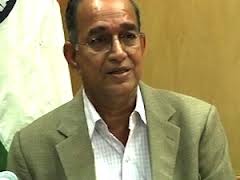 Shimla : The Election Commission of India said Wednesday that assembly polls will take place in Himachal Pradesh on Nov 4 , well before the snow season sets in .
But the hill state will have to wait for 46 days before counting takes place on Dec 20 . While voters in Gujarat will have to wait for only a couple of days before the results .
There are 68 assembly seats in the state and the fight will be mainly between arch rivals the BJP and the Congress .
While the BJP is led by current chief minister P.K.Dhumal the Congress is led by Virbhadra Singh a former five time chief minister .
There are around 4.5 million voters in the state which has one of the highest literacy rates .
"Hikkam in Himachal Pradesh's tribal Lahaul & Spiti region has the highest polling station in the world at over 15,000 feet above sea level . There are 333 voters here ," said V S Sampat , chief election commissioner .
"A 95 year old voter Sham Saran is one of the oldest voters in the country , he belongs to Kalpa village in tribal Kinnaur and we are hoping he will vote this time also as he did in India's first election in 1950 ," said Sampat .
Gujarart goes to the polls in two phases on Dec 13 and Dec 17 . The EC commission has set up a polling station in Gir(known for Asiatic Lions)  for only one voter .