Prowling leopard stuck in a tree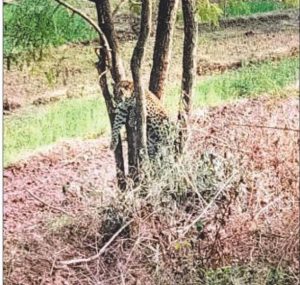 Shimla: A prowling leopard in Himachal Pradesh's Sirmaur district got stuck in a tree for many hours before it was rescued by wildlife people.
The incident took place in Sarahan area when apparently the leopard following a dog got stuck in the trunk of a tree.
Villagers heard the growling big cat in the night and sounded the wildlife people in the area. A special rescue team drove down from Shimla and rescued the leopard after tranquilising the animal.
The leopard's injuries were treated and it was shifted to a zoo in Shimla.