Man freezes to death on Jalori Pass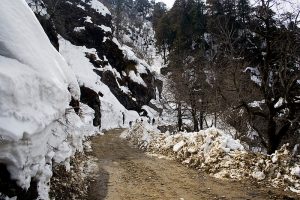 Shimla : A man attempting to cross on foot the snow covered 10,800 ft high Jalori Pass in Kullu district of Himachal Pradesh froze to death.
Mohammed Syed from Uttar Pradesh was attempting to cross the pass and catch up with two of his companions. While the two managed to make it across he died.
His frozen body was found by a rescue team.He and his companions were working in the area as masons.