Carbon monoxide gas kills 5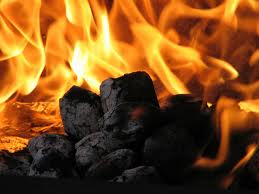 Shimla: Five men were choked to death in their sleep due to carbon monoxide gas rising from a hearth(angithi) of coal lit in their room.
The incident took place in Sharog Chaili village on the outskirts of Shimla in Himachal Pradesh.
Due to extreme cold the five carpenters lit an angithi and then moved it into their bedroom and went to sleep.
The owner of the house found all of them dead in the morning.Police was informed and an autopsy was carried out.
Coal releases the deadly asphyxiant carbon monoxide which turns deadly if no fresh air(oxygen) enters the room.
Three of the men were from West Bengal.