PhDs for Gardners and Peons jobs in Himachal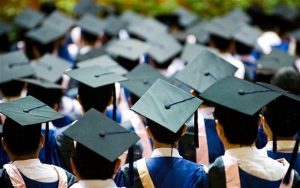 Shimla: The number of highly educated jobless people has risen sharply in Himachal Pradesh.The latest proof of this is the number of overqualified people who have applied for class 4 jobs of gardners and daftaris in the state government.
Until Monday over 15,000 applications have come in the state secretariat for 132 posts of gardeners and daftaris(file binders).More applications are expected in the coming days.
While the essential educational qualification for these jobs is matriculation it is surprising that many of the applications are of graduates,post graduates, MPhils and PhDs.
Reports said there are 90 PhDs, 120 MPhils and 3000 Postgraduates who have applied.
Recently the state high court reportedly received 40,000 applications for 6 posts of Peons.
Himachal Pradesh has one of the highest literacy rates in the country.
Over the decades the state government has been one of the biggest employers.
But since the last decade or so government jobs are drying up.
Over a million people are registered with the state employment exchange in the hill state.