Bear kills woman in Himachal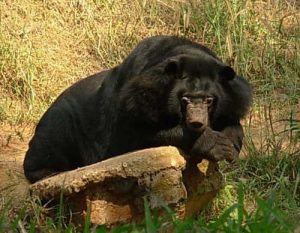 Shimla : A 32 year old woman was mauled to death by a bear in a forest near Rampur in Himachal Pradesh's Shimla district, police said Saturday.
Villagers heard the screams of the woman.When they reached the spot they found the woman bleeding severely from the face and other parts of her body.
She was rushed to a nearby hospital but died on reaching there.
Villagers said the lone woman was carrying milk to sell and was attacked on the way by the bear.
Reports said the forest department has announced some aid to her family.