Now NOTA for Himachal panchayat polls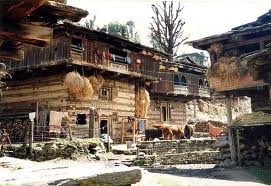 Shimla :Himachal Pradesh has become the second state in the country to have None Of The Above(NOTA) option for panchayat body elections.
The NOTA option was used for the first time in 2014 Lok Sabha elections by voters.
So far only Tripura has started NOTA for panchayat polls and Himachal will use it in the three tier by polls on Nov 30.These include 251 panchayat wards and one municipal ward.
"The decision to have NOTA for panchayat elections has been taken after the Supreme Court order," state election commissioner at T G Negi said.
No EVMs will be used for these by polls only ballot papers are being used.
Himachal's panchayat polls are not held on party basis so party symbols are not printed.
Around 90 per cent of the population lives in villages.With a population of 6.8 million(68 lakh) there are 3243 gram panchayats sprinkled across the hill state.
Panchayat polls are scheduled for Dec 2015 in Himachal Pradesh.