More red tapism , babudom to make a ration card in Himachal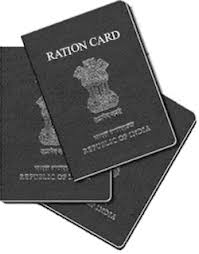 Shimla : Get ready to sweat it out this summer for renewing your ration card as the Himachal Pradesh government  has made it harder to make and renew a ration card .
According to latest instructions issued by the deputy commissioner Shimla Saturday first get a ration card application form from a fair price shop .
Then if you are a government employee get the form certified by your head of the office .
A non government employee will have to look for his municipal councellor and request him or her to sign the form . So don't be surprised if your councellor suddenly acts very pricey and elusive for the next few months !
Filling in details of your UID card , bank account and LPG connection number will be compulsory . And if you don't have any of these documents you are doomed it seems .
Then go to the fair price shop of your region again and deposit the form . Wait for at least a fortnight and then make rounds of this shop to check if the ratio card is ready.
The previous BJP government's civil supplies minister Ramesh Dhawala for five years shouted hoarse about fake ration cards .
There might have been some fake cards for which the government was naturally responsible . But Dhawala a former headman(pradhan) talked exactly like a bossy headman of a tribe .
Dhawala gave the impression as if he was doing a big favour to the people of the hill state by providing them a ration card . As if it wasn't their right !
And now the Congress government seems to have gone a step further by bringing in more silly rules and paperwork for making a ration card .