Maldives AG meets Himachal Governor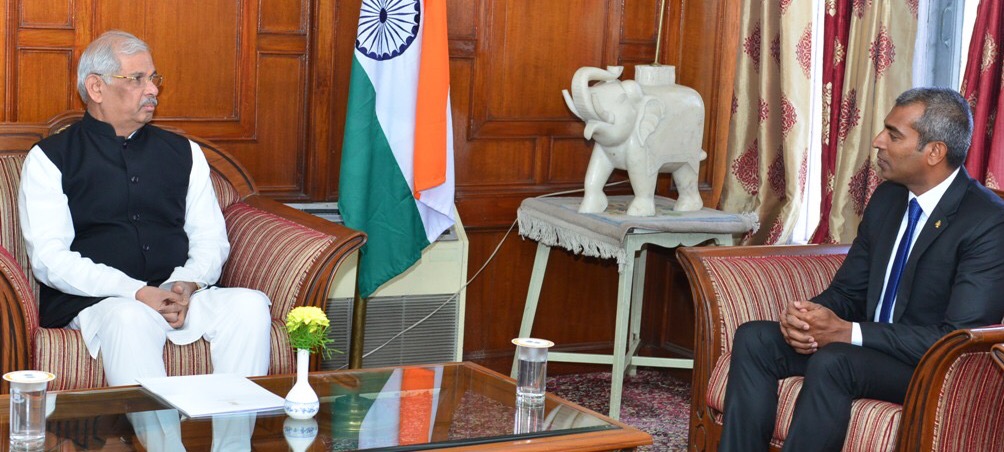 Shimla : A delegation of Maldives led by Auditor General of Maldives Hussain Niyazy called on the Himachal Pradesh Governor Rajendra Vishwanath Arlekar at Raj Bhavan, today.
On the occasion, the Governor shared his experiences with the delegation. He discussed the tourism industry, environment, forest wealth, biodiversity and accounting. He hoped that his stay in Himachal Pradesh, especially in Shimla, would be memorable. He also gave information about the historical background and heritage buildings of Shimla.
The Governor said the hill state was also known as Apple State. He also informed about practice of natural farming and informed that many orchardists were producing apple crop using natural farming. He said that Himachal was a leading State in natural farming in the country. He also informed him about the history of Barnes Court which was now called Raj Bhavan.
Earlier, the Governor honoured them by presenting Himachali shawls and caps.

Hussain Nayazi, Accountant General of Maldives described his visit to Himachal as a memorable one. He thanked the Governor.
Director General, National Academy of Audit and Accounts, Shimla Manish Kumar, Secretary to Governor Vivek Bhatia and other officers were also present on the occasion.