Luxury tax holiday for Himachal tribal hotels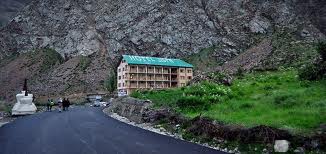 Shimla : All upcoming hotels in the tribal and hard areas of Himachal Pradesh will be exempt from luxury tax for ten years , the state cabinet decided Friday .
Around a third of the state falls in the category of tribal and hard areas in Lahaul, Spiti , Kinnaur , Pangi and Dodra Kwar . This is one of most sparsely populated regions of the country.
This change has been made under the HP tax on luxuries(hotels and lodging houses) act  to promote tourism in these remote areas and divert the traffic from crowded places like Shimla and Manali , a spokesman of the state government said .
The cabinet also decided to extend the time period for furnishing annual returns by traders by Nov 30 ever year in form VAT-XV-A under the state VAT rules .
It was also decided to amend rule-5 of the state right to information act(RTI) by inserting the provision for charging of fee towards postal expenses wherever needed.
It was decided to provide honorarium to panchayat samiti members at par with village pradhans of gram panchayats (village councils) .
Members of panchyat samitis will now be paid Rs 1800 from April 2012 fulfilling the budget assurance .
The state government has also decided to fill 92 posts of assistant professors (college cadre) in many faculties for posting in colleges across the state .
Also , 56 posts of different categories in the state economics and statistics department will be filled through outsourcing .