Red faced Himachal Congress defends the indefensible !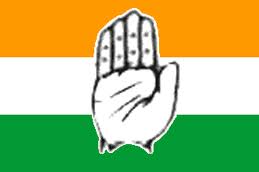 Shimla : A day after the BJP surprised everybody here by releasing the 'Congress's charge sheet against the BJP' the Congress said Friday , "it isn't our charge sheet".
"The so called charge sheet released by the BJP president yesterday is not our charge sheet ," Kaul Singh the state Congress unit president said here .
"The BJP is only trying to divert the attention of the public as it is facing fire due to the high court judgment on the Jaypee cement plant issue ," Singh told reporters .
"This is also an attempt to gain cheap political mileage ahead of the Shimla civic polls ," he said .
"Our charge sheet is still in the final stage and the party high command's nod is awaited after which it will be presented to the president of India and the state government around two months before the state assembly polls later this year ," Singh added .
The Congress for long has been harping for months about rampant corruption in the state saying it has gathered a lot of evidence(charge sheet) against the ruling BJP .
But observers say the document distributed to the media on Thursday appears to be weak and prepared in a hurry with many unsubstantiated charges against the BJP .
Talking about the Shimla civic polls due to take place on 27 May Kaul Singh said , "We are confident of winning the Shimla municipal corporation elections yet again ."
"By amending the law and holding direct elections for the posts of mayor and the deputy mayor for the first time the BJP is already is regretting its decision as the Congress will sweep the polls ," claimed Singh .