Liquid calcium nitrate fertiliser launched in Himachal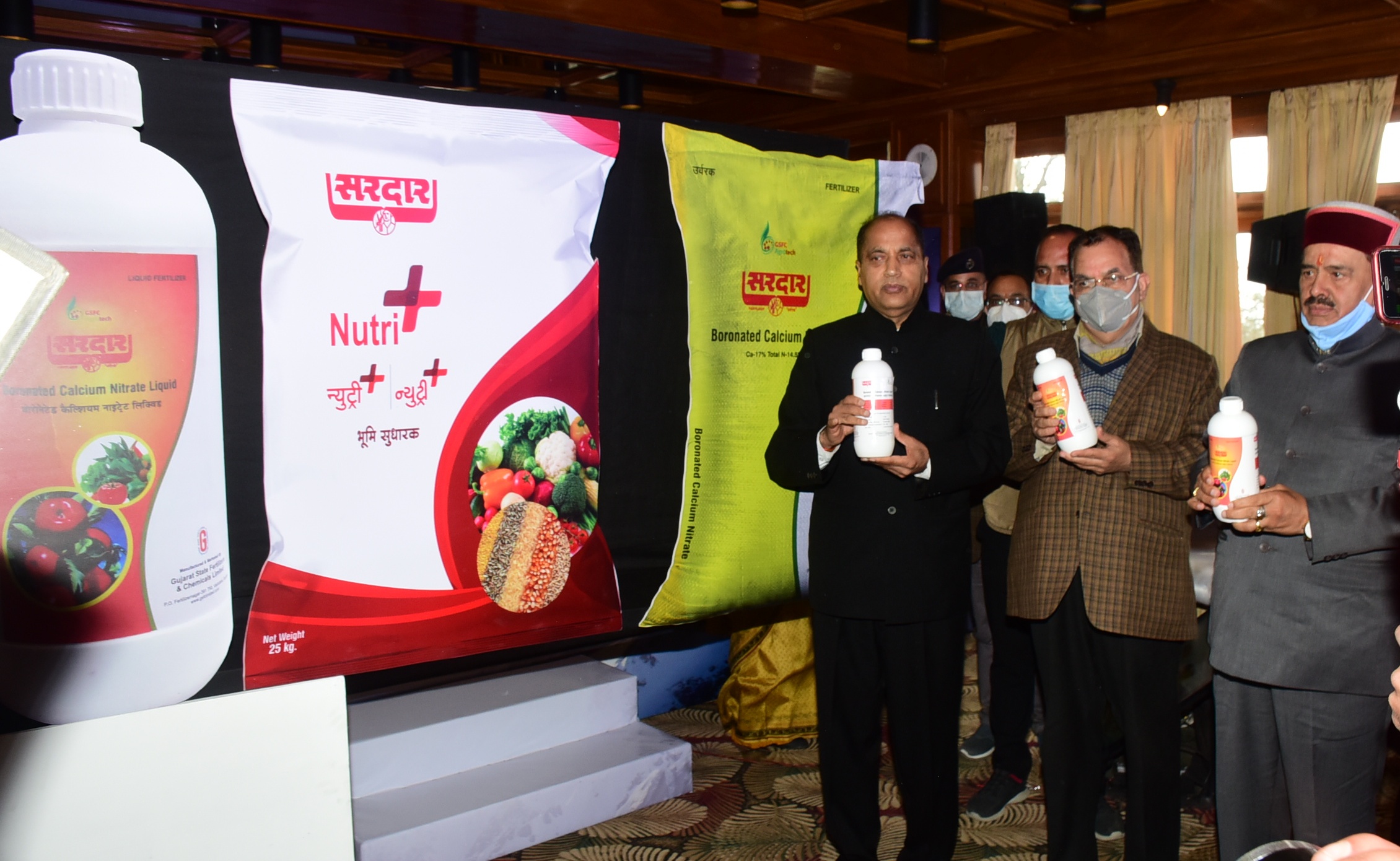 Shimla :The Himachal Pradesh government today launched domestic liquid boronated calcium nitrate fertilizer here. This is a joint venture of HIMFED, Gujarat State Fertilizers and Chemicals. (GSFC) under 'Atmanirbhar Bharat Abhiyan' .
The GSFC has introduced five products including liquid boronated calcium nitrate, calcium nitrate, nutri plus, ammonium sulphate and boronated calcium.
An spokesman of the state government said the fertilizer tie-up between GSFC and HIMFED will prove beneficial to the farmers and increase crop yields including the state's biggest cash crop of apples at Rs 4000 crore.
Chief Managing Director of GSFC Arvind Aggarwal said the agreement between GSFC and HIMFED would give a new dimension to horticulture and agriculture sectors in Himachal.
He said GSFC has started in-house production of calcium nitrate and boronated calcium nitrate which were earlier being imported. Aggarwal said GSFC would provide fertilizers worth Rs 20 crore to Himachal during current financial year and fertilizers of Rs 31 crore during next financial year.