Leopard kills boy in Himachal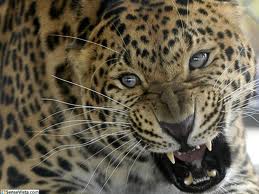 Shimla : Wildlife officials are trying to capture a leopard Friday after it killed a two year old boy in Himachal Pradesh's Bilaspur district .
On Wednesday night the leopard struck Marhana village and carried away two year old Palak from his courtyard .
The family members and the rest of the villagers raised and alarm . They chased down the big cat who abandoned the boy near a stream .
The boy was declared dead in a nearby hospital as the leopard had choked his throat .
The leopard has been declared a man eater and a search is on to capture it the Bilaspur district collector said .