HRTC to run Shimla taxis again : Bali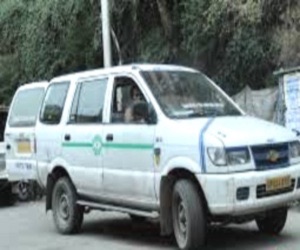 Shimla :Himachal roadways will soon start taxis in Shimla's restricted and sealed routes, state transport minister G S Bali said Wednesday.
"The new taxis will be on the roads in a month or so after HRTC purchases these vehicles," Bali told reporters here.
"Now those above 65 years and above and handicapped people will be able to travel in these taxis," he said.
Only if there are vacant seats other category of people can travel in these taxis.
Senior citizens will be eligible to make a travel pass for Rs 300 for 30 trips. For other categories the minimum one way ticket will now be Rs 20.
Last month the state government had stopped these buses after the court intervened as all categories of people were travelling in these taxis.
Most vehicles are not allowed to ply on Shimla's restricted and sealed roads.
Asked if HRTC bus fares would be reduced Bali said if the prices of oil dropped further the management would look into this aspect.
"HRTC has decided to retire its buses after 10 years or after 7.5 lakh km travel. We are in the process of working out a time frame for private buses soon," Bali said.
The transport minister also flagged of three speed interceptor vehicles from outside the secretariat.
In another effort to reduce accidents drivers operating buses and taxis would have to be endorsed by the government to drive in hill roads.n
The government was also planning spreading the message of safe driving and overloading more aggressively through slogans on buses and hoardings.