HLP for CBI probe against Jaypee group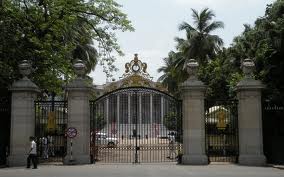 Shimla : Fast emerging as the third major political party in Himachal Pradesh , the Himachal Lokhit Party (HLP) on Monday demanded a CBI inquiry against the Jaypee group of industries due to the recent high court verdict .
"HLP demands the registration of a criminal case followed by a CBI inquiry against Jaypee in the wake of the high court verdict ," said Maheshwar Singh , president of the HLP .
In a memorandum handed over to the state governor Urmila Singh here the HLP has also demanded an inquiry into the funding by Jaypee and other corporate houses of the HP cricket association(HPCA) headed by Hamirpur MP Anurag Thakur who is also the son of chief minister P.K.Dhumal .
"There are reports of thousands of hoardings of the HPCA installed by Jaypee during the last panchayat polls in the garb of cricket mahasangram ," Singh alleged .
"Our memorandum also submits that the BJP led P.K.Dhumal government is selling the interests of the state at the hands of Jaypee and other corporate houses so in the wake of the high court judgment and in the interest of the state the Dhumal government should step down ," the HLP leader said .