Himachal-Shimla mega mart starts June 3 : PHDCCI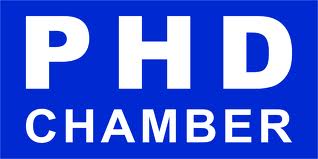 Shimla : The PHD chamber of commerce & industry (PHDCCI) with support of the Himachal government is organising an Indo Pak edition conclave 'Destination Himachal-Shimla mart , Indo-Pak edition from June 3 to June 7 .
"By holding this event we hope to bring Himachal prominently on the international tourism and investment radar ," said Ambrish Jaipuria , chairman of the state PHD chamber .
"During the conclave seminars related to education , energy conservation , tourism among other events will be held ," said Dalip Sharma , PHD chamber's regional director .
"It will be an opportunity for the industry , entrepreneurs and corporate from across the country and the SE countries to showcase their potential ," Sharma said .
"A large number of exhibitors from Pakistan and others are expected to take part and showcase their products in the category of hotel interiors , textiles , consumer goods , handicrafts and consumer brands ," he said .