Himachal university is a den of RSS politics : CPM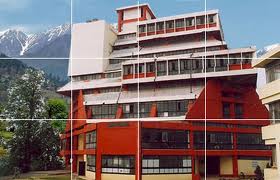 Shimla : The CPM on Saturday lashed out at the Himachal Pradesh university's vice chancellor ADN Bajpai accusing him of spreading an RSS cum BJP campaign on the campus ahead of the assembly polls .
"The state election commission needs to watch the university's foundation day function on Sunday . Over 70 per cent of the guests are RSS people ," Tikender Panwar , a top CPM leaders in the state said .
"Instead of inviting eminent academicians the VC has invited BJP MP Chandan Mitra on the opening day of the function ," said Panwar .
The CPM has further alleged that the office of the VC has become a den of corruption and such activities are being promoted to grab money for private gains .
"We demand a special audit of the foundation day celebrations as it has been alleged that many sections including private universities are being asked to fund the event ," Panwar alleged .
"We have already pointed out the glaring decisions of the VC to award honorary degrees to some of the most  undeserving people like Rajiv Shukla M.P.," he said .
The CPM has also alleged that the VC's wife is chairing important sessions of the university even though she is not qualified to do so .
"Just being a spouse of the VC isn't good enough to chair official sessions ,"Panwar said .
It may be mentioned that the 43 year university campus in summer hill hardly has an academic environment and is instead a hotbed of politics with the ABVP , NSUI and the SFI fighting for supremacy .