Himachal to invite global tenders to buy pulses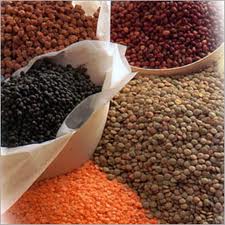 Shimla : The Himachal Pradesh government has decided to invite global tenders for purchasing of pulses under subsidised ration scheme .
The state cabinet which met here late Wednesday also decided that the agreement signed  last year to construct a ropeway between the holy shrines of Naina Devi in Bilaspur and Anandpur Sahib in neighbouring Punjab will be reviewed.
A committee headed by the state chief secretary would prepare a report on the ropeway MOU and place it soon before the cabinet .
The cabinet also gave its approval to sign a tripartite MOU for creating a National Optical Fibre Network (NOFN) in panchayats in the state with the telecommunications department and Bharat Broadband Network Limited .
The NOFN aims to help spread the benefits of information and technology to the village level besides facilitating electronic delivery of services .
The cabinet also decided to reopen 149 government schools which were shut down by the previous BJP government .
It was also decided to provide a consolidated salary of Rs 26,250 per month to all dental medical officers who joined after Aug 2010 .
The cabinet decided to repeal the sixth amendment made in the Himachal right to information act 2006 .
The state government has deferred the implementation of the Constitution 85 th amendment and continue with the existing reservation system till the matter is resolved in view of the 117 th amendment bill  by the Centre .