Himachal nod to projects worth Rs 593 crore , but only 'in principle'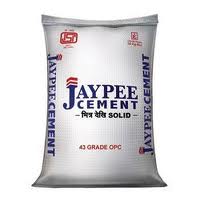 Shimla : The P.K.Dhumal led BJP government in Himachal Pradesh on Monday cleared projects involving a proposed investment of Rs 593 crore .
These involve three new units and four existing units which will be expanded . But the state government added a rider saying these projects have been cleared only 'in principle'.
Leading many to wonder if this is only an election gimmick ahead of the assembly polls later this year .
Permission has been given to set up cold chains in Shimla and Kullu districts .
The first cool chain will be set up in Kumarsain a well known apple growing area in Shimla district . It will involve a cost of Rs 14.71 crore .
The other cool chain will be set up at Bihal near Manali , also an apple growing area .This will entail an investment of  Rs 10.58 crore.
Jaypee Cements has moved its proposal for expansion of the plant at a cost of almost Rs 324 crore in village Baga , district Solan , a spokesman of the state government said here .