Himachal inks pacts worth Rs 5000 crore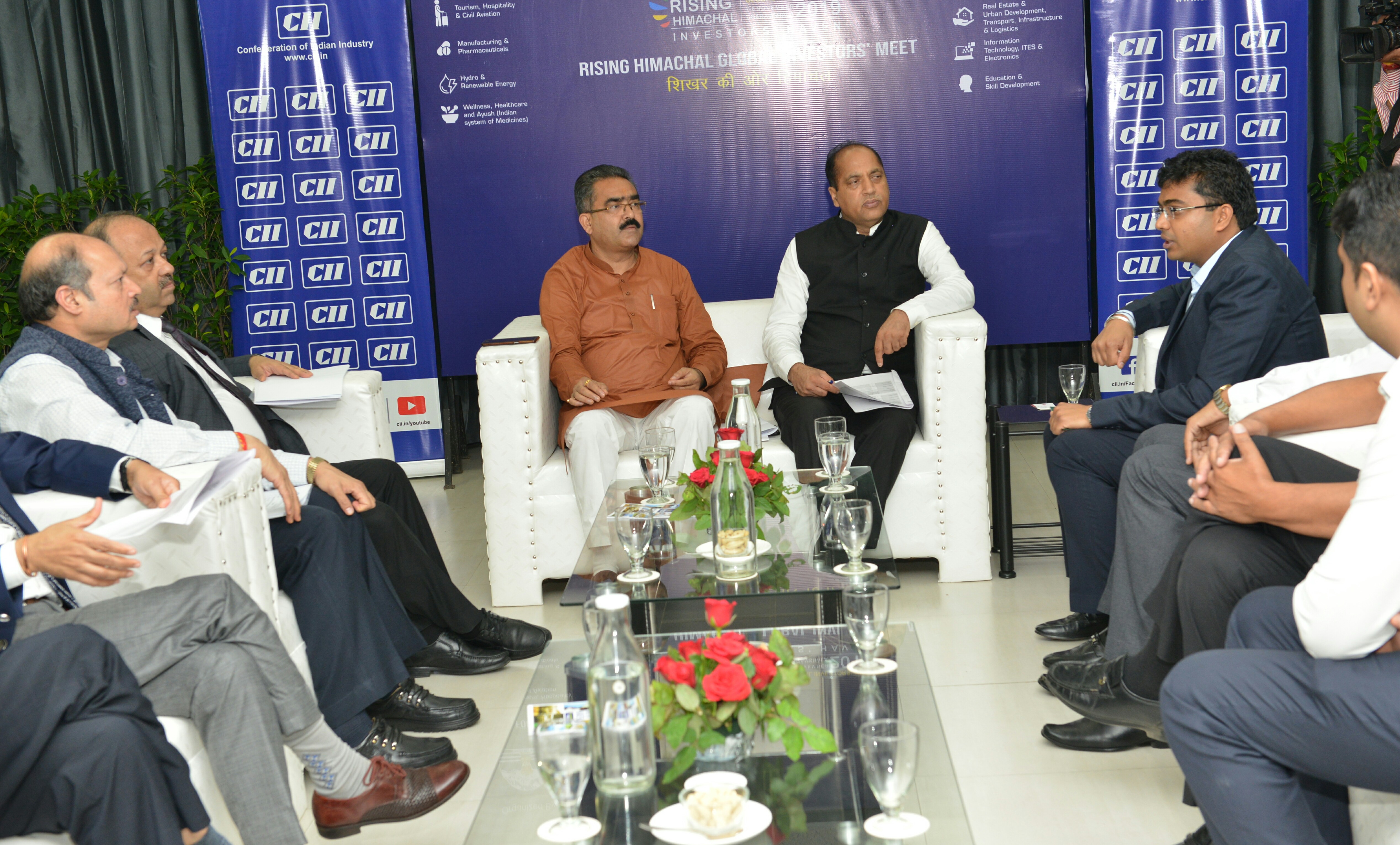 Shimla : As many as 25 memorandum of understanding (MoUs) worth Rs 5000 crore were signed by Himachal with various industrial houses in Chandigarh on Tuesday.
As of now, 296 MoUs worth Rs. 35,231 crore have been signed by the state government prior to the global investor's meet scheduled in the month of November, this year.
The Chief Minister Jai Ram Thakur said that the state government conducted three international road shows at Germany, Netherlands and UAE besides five national road shows wherein positive response was received from the business community.
The state received good response in the sectors like manufacturing, food processing, pharmaceutical and tourism. In Netherlands, majority of the investors were interested in food processing, dairy, MSME, research, tourism and wellness and in Dubai, companies showed interest in manufacturing, sports, food processing, logistics, urban development and tourism.
The Chief Minister had one-to-one meeting with Director Singla Builders and Promoters Aman Singla, who showed interest in investing about Rs 300 to Rs. 500 crore in real estate and resort. The company is already investing Rs 1500 crore in the State. He had talks with CEO Trident Ltd Abhishek Gupta who showed interest in setting up textile manufacturing units.
He had talks with Executive Director, Dalmia Group Harjit Singh, who envisaged interest in setting up a cement plant in Sunni area of Shimla district. MoU worth Rs. 2500 crore was signed for setting up of cement plant at Sunni.
Jai Ram held talks with Chairman, Jai Diamond Private Limited Hukam Chand who showed interest in investing about Rs 100 crores in tourism sector.
The MoU worth Rs 100 crore was signed between the state government and Neeraj Kumar of Aishwarya Life Sciences for setting up of Pharma Plant at Baddi in Solan district.
Another MoU was signed for setting up of 15 MW Power plant in the State with a investment of Rs 300 crore.
Director, Home and Land Planner Amandeep Singh Gill showed interest to invest Rs. 200 to Rs. 300 in housing sector.
The CEO of KC Group owning AHG Hotels Vikas Sharma expressed interest for setting up of a five star hotel. The MoU worth Rs. 530 crore was signed for setting up of five star hotel and senior citizen living and 100 bedded hospital at Kasauli in Solan district.
Chief Minister also had talks with Senior Vice President Sukhjit Starch of Chemical Limited and representatives Sushma Buildtech Ltd.
MoU was signed between the State Government and representatives of Pumpkart K.S.Bhatia worth Rs. 200 crore for setting up of service training centres in the State.
MOU was signed with M/s. Forest Hill Resort worth Rs. 20 crore for expansion of existing resort in Solan district.
Another MoU worth Rs. 25 crore was signed with HRD Agro Ltd for setting up of Farm to Fork model in Solan district and with M/s Newzen Starch worth RS. 47.72 crore for manufacturing starch and MoU worth Rs 6.33 crore with Pharma Force Lab Unit for setting Coating Ready Mix unit at Paonta Sahib and RS 16.53 crore with Rock N Roll theme park for setting up of Water park at Paonta Sahib.
MoU worth Rs. 15 crore was signed with Schott Kaisha for setting up of Glass tube plant, MoU worth RS 11.78 crore with Rajshri Fabric for setting up of non oven fabric plant at Kala Amb.