Ambitious fisheries plan in Himachal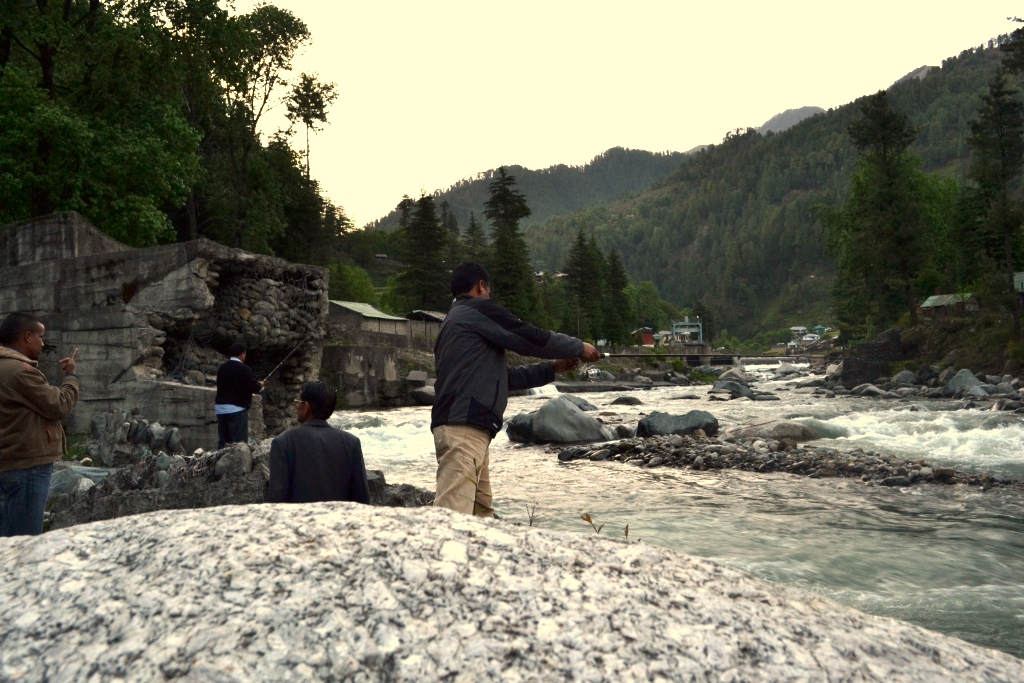 Shimla The state government has chalked out an ambitious plan to promote fishery sector in a big way keeping in view the potential available in the perennial rivers for the fish production particularly the trout in the state.
The government has proposed to construct 100 additional trout farming units besides construction of ponds in 10 hectare for production of carp fish in the state during the financial year. This decision will provide additional employment to about 550 people.
The government has also proposed to establish two trout hatcheries in collaboration with the private sector to full fill the demands of fishermen in the state.
The state government has also proposed to establish a smoked trout and fillet canning centre in Kullu district in partnership with private sector.
Three retail outlets, one each in Kangra, Chamba and Shimla district, will also be established in the private sector to ensure appropriate marketing support.
All the fish farms are being modernized and hatcheries are being prepared in the private sector as well so that fish seed requirements could be met out.
The State government has put target to increase the production of trout to 1000 metric tonne by 2022 to bring "Blue revolution in the state.
Animal Husbandry and Fisheries Minister Virender Kanwar said that this year, 13401.68 metric tonne fish worth Rs. 171.57 crore were produced from all the existing water resources of the State. Whereas 8.34 metric tonne trout fish worth Rs. 1.18 crore were produced in the trout farms of the Fishery department. 560.10 metric tonne fish worth Rs. 25.21 crore was also produced by the private sector.
He said that full time self employment has been provided to 6098 fishermen in major reservoirs of the State including 2054 in Govind Sagar, 2674 in Pong Dam, 129 in Chamera, 42 in Maharaja Ranjeet Sagar and 111 in Kol Dam. These fishermen have produced 659.98 metric tonne fish worth Rs. 8.52 crore, which has helped in strengthening the economy of fishermen.
Virender Kanwar said that the government has started various schemes to encourage the youth for taking fisheries activities. A provision of providing 40 percent subsidy has been made for general category and 60 percent to SC/St and women to set up fishery units in the state.
Under the scheme, hatcheries, fish farms, small and big fish ponds, fishery feed units and trout units are being established. Post fish exploring arrangements to keep the fishes fresh and safe for use and work of fish added products are being also undertaken.
He said that many as 12,650 state farmer and fishermen have also been covered under Pradhan Mantri Surksha BimaYojna (PMYBY). The government has provided financial assistance of Rs. 80.73 lakh to the fishermen during the off-season and Rs. 3000 are provided to the fishermen in two instalments during this season.
Under Centrally sponsored Aadarsh Machua Aawas Yojana, all the fishermen, who are below poverty line will be provided hundred percent financial help to construct their house and 60 fishermen have already been benefitted till now, he added.
According to Director, Fisheries Satpal Mehta with the technical assistance of Norwegian technique and successful breeding of Rainbow Trout, the state government has established seven more trout units in Kullu, Shimla, Mandi, kinnaur, Kangra, Chamba and Sirmaur. 
With the technical assistance of Central Institute of Technology, Kochin, the state government is establishing four fish processing units at Bhakhra (Govind Sagar), Khatiar (Pong Dam), Katauhad Kalan (Una) and Ratyod (Solan).
Fish added product like fish pickle, fish filets, fish bowl, fish finger papad etc. would be prepared in these units and made available in the market. As modern techniques would be used in preparation of these products, these could be used even after a period of more than one year from manufacturing date.
The state has also proposed to develop online sales and purchase of fish products under Fish Market Information System (FMIS) with the assistance of Central Institute of Fisheries Technology, Kochi, Kerala. This online portal will be launched shortly that will enable the buyers to place their demands and sellers to display their products.