Kalraj Mishra takes over Governor Himachal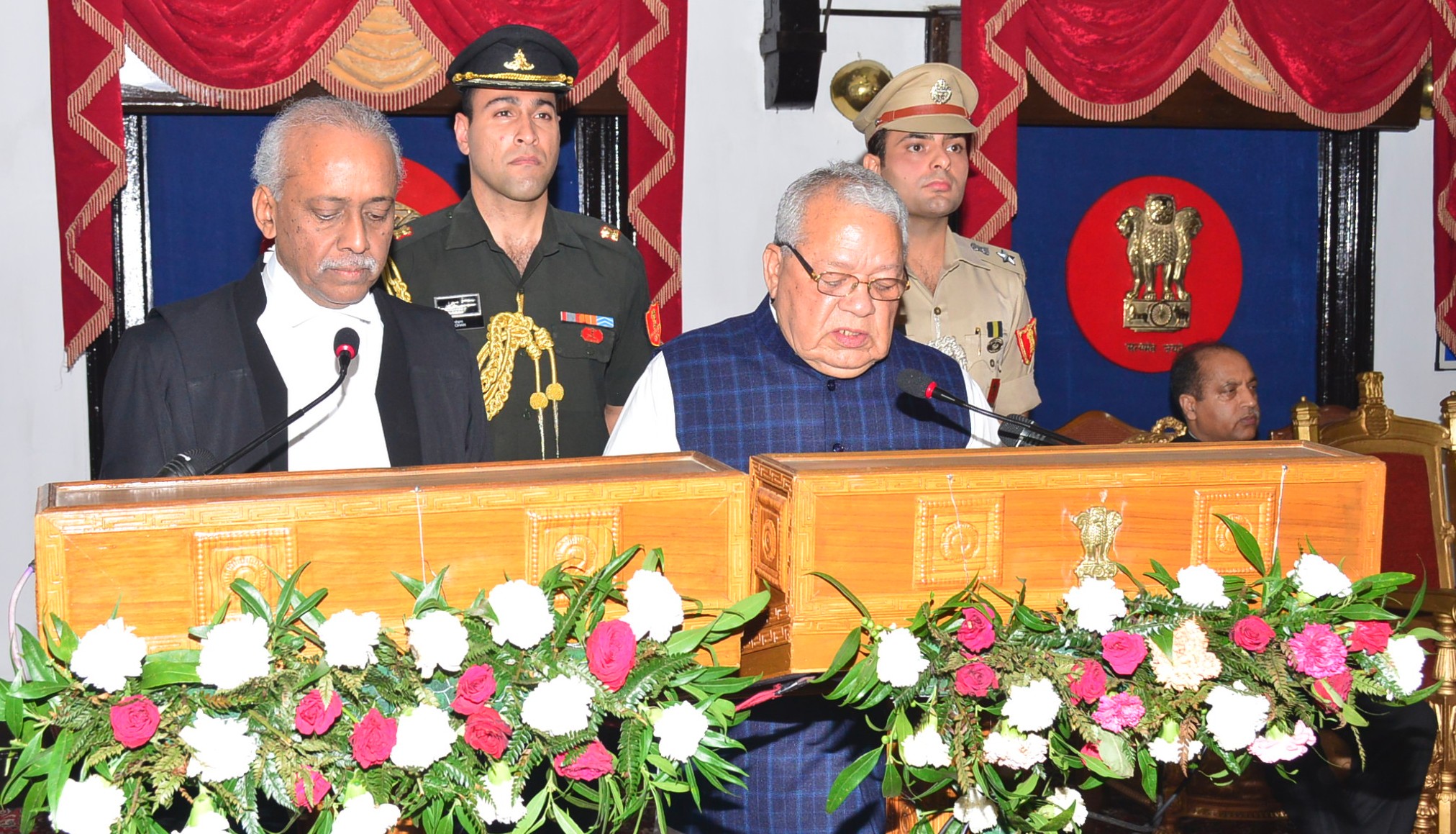 Shimla :Veteran BJP leader Kalraj Mishra was sworn in as the Governor of Himachal Pradesh on Monday at the Raj Bhawan here.
Mishra was administered the oath of office by the Chief Justice of HP High Court V. Ramasubramanian.
78 year old Mishra was born in Ghazipur in eastern Uttar Pradesh. He is also the former Cabinet Minister in the BJP-led NDA government of Prime Minister Narendra Modi. He was a member of Parliament from Deoria constituency in Uttar Pradesh from 2014 to 2019.
He was a member of Rajya Sabha and a MLA from Lucknow East assembly constituency. He was also President of Uttar Pradesh state unit of the BJP.