Himachal govt siding with Jaypee group : CPM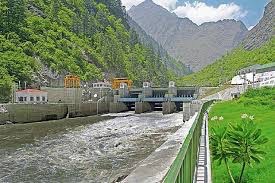 Shimla :The Left which is backing the striking workers of two large hydro electric power projects of the Jaypee company in Himachal Pradesh's tribal Kinnaur district has criticised the ruling Congress government of misusing government machinery to crush protesting workers.
"The state government has failed to explain why it has clamped the order of section 144 on 700 workers engaged in generating electricity in the 300 MW Baspa II and 1000 MW Karcham hydro electric projects since March 18 this year," Rakesh Singha veteran CPM leader told reporters here Wednesday.
"As a result workers are forced to take refuge in the surrounding jungle in icy cold conditions as the police with the help of Japypee company staff is preventing their entry into living quarters," Singha alleged.
Workers have been striking for better wages and working conditions since the last 70 days.
He said Jaypee has a big stake in Kinnaur district.These two projects have a turnover of Rs 2000 crore and an annual profit of Rs 800 .
Singha alleged the Virbhadra Singh led government was siding with Jaypee company and misusing the police and local administration to crush the striking workers.
But a spokesman of the Jaypee company denied these charges and said CITU was only misleading the workers .The spokesman said since the dispute is the in the labour court the strike should have ended.
The tribal district is dominated by the Sutlej gorge and has a potential of 8000 MW hydro power. The district is also known for the country's biggest hydro project the 1500 MW Nathpa, run and owned by the state run SJVNL.