26 marketing yards coming up in Himachal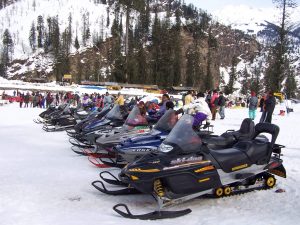 Shimla :Currently 26 marketing yards and sub yards are being built all over Himachal Pradesh, the state agriculture minister Sujan Singh Pathania told the state assembly here Wednesday.
"A sum of Rs 8.63 crore has been spent on these marketing yards. Rs 9.58 crore more will be spent," agriculture minister Pathania told the state assembly in a written reply.
Around 90 per cent of the people in the hill state live in villages and agriculture is the main livelihood.So there is a need to have more marketing yards.
In another written reply to the number of all terrain vehicles (ATV) in the popular resort town of Manali chief minister Virbhadra Singh told the house there were 120 ATV in and around Manali.Also there were 44 snow scooters here.
Manali, the overlooking Solang ski slopes and the Rohtang pass attracts tourists in large numbers from across the country and abroad. Many enjoy adventure sports in the snow.