Himachal GOI timber MoU soon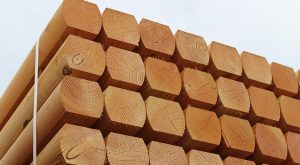 Shimla : To ensure a constant supply of coniferous timber the Himachal government will soon sign an MoU with the directorate general of supplies and disposal(DGS &D) a spokesman of the state forest corporation said Wednesday.
The timber will be stocked in various timber depots of the state and then supplied according to demand.
It has been decided that possibilities would be explored to clear the stock of worth Rs 100 crore after the signing the MoU.
Green felling is banned in Himachal Pradesh for decades even though illegal felling of trees goes on in.But the forest corporation cuts down fallen and damaged trees.
This timber is then sold to consumers. After the signing of this MoU this wood will be easily sold outside the state also.