Shimla monkey killing date nears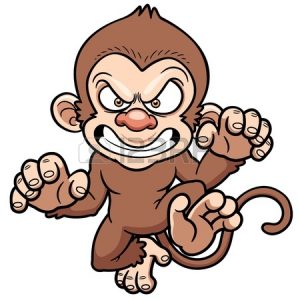 Shimla : The Himachal Pradesh government has not been able to kill a single monkey in the last six months despite permission from the union government.
The Centre had given permission to the state government to kill monkeys in Shimla town by declaring these animals as vermin.
But the wildlife wing and the civic body have utterly failed and have not been able to kill even a single monkey during this period.
Sources said the state government has written to the Centre to extend this period by another six months.But it remains to be seen if the extension will be given.
The state government is also encouraging people to kill a monkey and earn Rs 300. But it is also considering a silly proposal that the hunter will also have to bury the dead monkey.
Monkey menace has grown in Shimla over the years.There are frequent attacks on people in the hill station.