Himachal BSNL customers irked by higher bills,poor network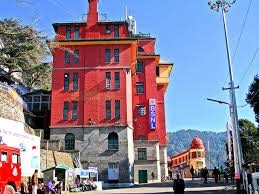 Shimla :For the past three months or so BSNL's postpaid landline and mobile customers in Himachal Pradesh are complaining about inflated bills.
Many customers say landline bills have risen by 25 to 50 per cent and mobile bills by 50 to 100 per cent.
BSNL officials say this is due to a long due hike in tariffs but customers say it was done quietly taking people by surprise
Customers say the revised changes should have been conveyed to customers with their bills or through SMS. The revised tariffs have not even been put out on BSNL's local website they complain.
BSNL is the sole provider of landline services in the hill state. Their broadband service to landline customers is much sought after.
Along with Airtel, BSNL is the leader in mobile services in the crowded mobile network market of Himachal Pradesh.
With the recent hike in tariffs there are fears that many could move to private players from the state run mobile company.
Since the mobile market is constantly growing in the state infrastructure hasn't kept pace. As a result busy networks, frequent call dropping and poor audio quality is a constant complaint by customers of all mobile companies.
Popular tourist destinations like Shimla and Manali have poor network problems frustrating travellers and locals.
There are plans to installing more towers but this has not happened in the last couple of years.