Himachal clears 28 new units, 32 to expand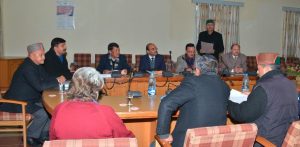 Shimla :Approval was given to set up 28 new industrial proposals Wednesday. Also 32 existing units will be expanded. All these projects will bring in an estimated investment of Rs 2500 crore.
An official of the state government said majority of the projects cleared by the Himachal Pradesh government Wednesday were received durin the recent investor meets of the state government in Mumbai, Bangalore and Ahmedabad.
They include proposals of Crispy Bites Delhi which plans setting up cold chain plant for preservation of fruits and vegetables.
Fateh Enterprises and Him Healthy Farm Food will also set up similar cold storage plants.
While Hafco agro infrastructure will build a sorting,packing and grading unit for fruits and vegetables.
Micro Seamless seamless tubes unit has also been cleared.
Lipin ltd will put up an API facility.While Rock Storm Distilleries will set up a country liquor and IMFL distillery and bottling plant.
The expansion and diversification includes proposals of Rs 228 crore of Vardhman Spinning Mills. Rs 250 crore proposal of Indo Rama . Also Tirupati Wellness plans to diversify.
Others include Neutraceuticals Supplements Foods- Protein Powders, Aqua Vitoe Laboratories, Indorama Industries,Bector Foods and Mahle Filter Systems.