Himachal babus on long-paid leave !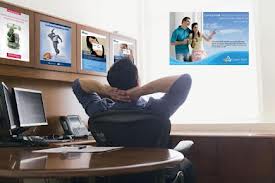 Government officials from top to bottom in Himachal Pradesh are literally on a paid-holiday for almost three months , thanks to the bizarre assembly polls long schedule of the election commission .
The model code of conduct came into force on Oct 3 . Polling was held on Nov 4 and counting of votes will take place on Dec 20 . So for nearly three months governance has come to a screeching halt .
Starting from the state secretariat in Shimla to government offices all over the state they are all deserted as babus sit back and relax and often abscond from work .
Due to the model code of conduct in force no new investment proposals are coming in . No central or foreign funded project work is being carried out by the official machinery . No tenders are being invited for new projects .
Thee state chief secretary S Roy has said in frustration that the model code of conduct should not be an excuse for government officials for not carrying out routine government work .
Ask the common man , government work has actually come to a standstill . Files are pending since October, don't expect them to move till January says a top babu .
Those babus who attend office either gossip or love to sneak out into the winter sun to warm up and pass the day at leisure .
Sitting in the sun is a favourite pastime for people in the hills in winters but this time new records have been set by office goers who are paid for working in offices not for sunning themselves .
The toughest and strictest of bosses have become unusually tolerant . Many behave lost and absent minded, they overlook slacking and absconding juniors who are having the best time in five years .
Many key officers and heads of departments have gone on leave . Others hardly attend office those who do meet up with colleagues and discuss the possible election results .
With a record 46 day gap between polling and counting the only hot topic of discussion is the election results all over Himachal .
Every politician , government official , journalist , businessman , lawyer , farmer and all the rest have an opinion .
The poll outcome topic doesn't even seem to get stale and boring , the speculation and forecasting continues day after day .
Like always the election this time has been mainly a battle between arch rivals the Congress and the BJP .
Even though a government has never repeated a term in Himachal Pradesh for around three decades now , the ruling P.K.Dhumal led government says it will break this trend this time and win power for two consecutive terms .
On the other hand the Congress led by state Congress chief Virbhadra Singh is confident of ousting the BJP from power .
Then there are also a third probability being debated. There are those who say both the parties will not secure a majority in the 68 member house .
They insist the independents and other smaller parties will decide which party will form the government .
So probable winners of the third front including independents are being wooed by both the BJP and the Congress and are already being promised a lot .
But all this is only guess work and the fate of candidates is already sealed on Nov 4 and remains locked mysteriously in electronic voting machines .
These heavily guarded voting machines will only be opened on Dec 20  and then we will really know the outcome of the elections !