Himachal announces net books for 4000 school toppers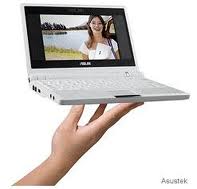 Shimla : Net books will be provided to 4000 matriculation toppers from government schools all over Himachal Pradesh .
The cabinet which met here Wednesday also decided to grant 5 per cent concession in power tariff to industrial units which have come into operation after April 1 this year .
Developers implementing all hydro electric projects will be permitted to transfer the ownership by way of selling their equity stakes beyond 51 per cent after allowing a stability period of six months from the date achieving commercial operation of the project .
The cabinet also gave its nod to allot the 3.5 MW Chhoo project in Pangi to L & T Power Development Ltd  for meeting construction power requirement of Sach Khas 149 MW project in the Pangi valley on the condition that the allotted shall pay additional royalty .
It was approved to amend the power policy of the state to clarify the provisions relating to allotment of small hydro electric projects(SHEP) upto 2 MW by reserving them for locals .
Same provisions will apply for allotment of such projects of upto 5 MW with preference to locals .
The cabinet also allowed the development of Bara Bhangal 200 MW HEP in two stages as the area falls in a wildlife sanctuary .
The government has also allowed opening of imported timber sale depots in rural areas .
The excise duty has been fixed on 'ready to drink beverages' having alcoholic strength  of 8 per cent and above .
The ambulance service will be strengthened in the state with the purchase of 27 more high-tech ambulances to take the total strength of ambulances to 135 .