High court summons state info comm chief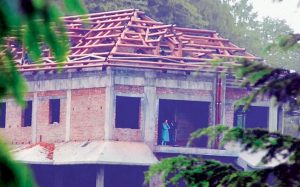 Shimla: In a reprieve to Priyanka Gandhi, the Himachal high court on Friday admitted her contempt plea and issued show cause notices to the state information commission and an RTI activist.
The notice asks state information commissioner chief Bhimsen and RTI activist Dev Ashish Bhattacharya asking why contempt proceedings should not be initiated against them.
A special bench consisting of Justice Tarlok Singh Chauhan and Justice P S Rana held that they had stayed the commission's order of June 29 directing the Shimla district administration to divulge the information of land purchase to RTI activist Bhattacharya on July 7.
The case has been listed on Sept 11 and all three respondents have been ordered to appear personally in the high court.
Priyanka Gandhi had also filed an application before the court demanding the stay on different orders of division bench of state chief commissioner Bhimsen and state information commissioner Kalidass Batish that directed D C Shimla, ADM and SDM to provide information on land bought by her at Charabra near Shimla .
She also submitted that the matter was interlinked to the previous petition , filed to challenge the SIC order of June 29.
Batish had argued,"Even top political figures like the prime minister and former PMs with SPG protection provide information about their assets in their election affidavits."
But on July 7 the state high court stayed the order on the petition filed by Priyanka Gandhi.
Despite the stay the state information commission heard the case on July 23 stating that the high court had stayed the order to not divulge the information while the commission was hearing the case since there had already been a delay in providing the information.
The commission heard DC Shimla and other officials and asked why the information was not provided in time earlier.
Priyanka Gandhi's council also submitted that the case was stayed by the high court, but the commission maintained that it was not committing any contempt of court.