Plastic packed vegetables land in Himachal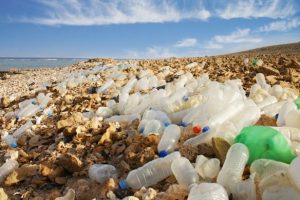 Shimla: Despite plastic being banned in Himachal Pradesh many vegetables during the monsoon are once again arriving in plastic packets.
Media reports say these vegetables are arriving from neighbouring Punjab. These plastic packets only add to the pollution of the vegetables market in Shimla which is already congested and dirty in the rainy season.
Residents complain authorities hardly don't bother to check vehicles bringing in vegetables packed in plastic containers.
Himachal Pradesh is one of the first states in the country to ban the use of plastic a few years ago.
But plastic containers of packaged foods,meaner bottles and milk continue to arrive and pollute the hill state.