Himachal has 2416 hotels, 65,339 beds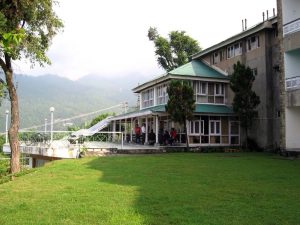 Shimla :After the latest count Himachal Pradesh has 2416 registered hotels and guest houses.They have a bed capacity of 65,339 beds.
A spokesman of the state tourism department gave the latest number here Wednesday.
"Last year the state recorded 1.63 crore tourists, a rise of 8 per cent. These included 4 lakh foreign nationals," the official said.
Till April this year over 53 lakh tourists had visited the hill state including 1.24 lakh foreigners.
Sensing a dip in the arrival of visitors with the onset of rainy season the state tourism department urged tourists to visit the state in large numbers, particularly to the tribal areas which are beyond the reach of the monsoon laden winds.
The HPTDC offers huge discounts every monsoon to attract more holidaymakers during the rainy season.