35 lakh apple boxes shipped out of Himachal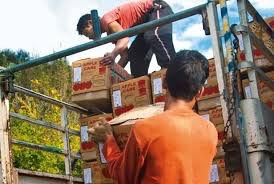 Shimla: Around 7924 trucks of apple have left Himachal Pradesh so far carrying 35,66,116 boxes.
Also 525 metric tonnes of apple has been procured under under MIS by HPMC and HIMFED till 12 Aug, a spokesman of the state government said here Friday.
Apple harvesting will pick up and peak in the next few weeks.
Traffic jams lasting many hours are being reported across the apple belt amid growing criticism that the state government has once again failed to maintain roads and regulate traffic.
The state government plans to open 275 procurement centres under MIS.But so far only 95 such centres have been opened.