Jhangi-Thopan project now goes to Reliance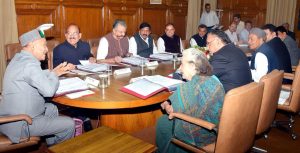 The 960 MW Jhangi-Thopan-Powari hydel project has been allotted to Reliance Energy.
As there have been few takers of the project due to high premium the state government isn't ruling out inviting fresh bids in case Reliance does not accept the offer.
The cabinet which met here Wednesday also gave its nod for allotment of 217 mini and micro hydel projects up to 5 MW.
Ropeways projects have also been approved.They are Neugal (Palampur), Bhunter-Bijli Mahadev, Dharamkot- Triund, Toba-Nainadevi ji, Shahtalai- Deotsidh and Sarahan- Bashal Kanda.
The cabinet also approved World Bank funded Rs 1000 crore, HP Horticulture Development Project for the state.