HC orders list of Shimla MC encroachers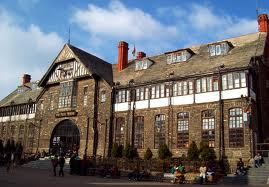 Shimla : The Himachal Pradesh high court here Thursday ordered the Shimla municipal commissioner for a complete list of encroachers in the Shimla bazaar area.
A bench of CJ AM Khanwilkar and judge Kuldip Singh passed these orders on a PIL filed by Neelam Sharma on encroachments in the lower bazaar , Ganj bazaar and other adjoining areas.
The court has directed the municipal commissioner Shimla to file a personal reply in six weeks disc closing details of the number of unauthorised structures in the bazaar area of the town.
The court has also asked for an explanation on each unauthorised structure not removed within a reasonable time.
The municipal commissioner has been ordered personally to examine the issue of encroachments and also the explanation offered by occupants before taking any coercive action.
He has also been asked to consider initiating action against the corporation officials failing to take action against unauthorised structures within a reasonable time.
The bench clarified that the pendancy of the petition will not be an impediment for the corporation to take action against the unauthorised structures already identified by the civic body.