FDI in retail will not hit Amway's India business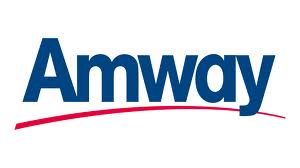 Shimla : The opening up of FDI in the retail sector will not impact a company like Amway India , a top company official said here Wednesday .
"This may impact other companies who are dependant on the marketing structure of middlemen . But a direct selling company like Amway India is already cost effective and will not be affected by the opening of the retail sector to FDI ," said Sudeep Sengupta , head corporate communications , Amway India .
Asked about Yoga guru Ramdev's allegation that MNCs are in India only to loot the wealth of country , Sengupta disagreed .
"It would be unfair to say that MNCs are here only to loot . While this may apply to some fly by night companies . Firms like Amway , Unilever , Procter & Gamble and ITC have been around for long and are contributing in various sectors like education and health."
"Amway is in favour of stringent laws and regulation by the government for direct selling companies," he said .
"A regulation law is already enforce in Kerala . The union government is looking at these guidelines now ," Sengupta added .
Speaking about Amway's largest manufacturing plant in India in Himachal Pradesh's Baddi he said this plant will continue to contribute the largest output for the Indian market even in future .
The company this time tripled its production capacity here by commissioning four new production lines at an investment of Rs 55 crore.
The first phase of Baddi saw an investment of Rs 50 crore , taking total investment to Rs 105 crore .
Nationally Amway clocked a turnover of Rs 2130 crore , registering a 19 per cent growth in 2011 over the previous year .
The company is targetting a turnover of around Rs 2400 crore this year . Amway started its India operations in 1998 with Rs 99 crore .
The company is now scouting for land to set up another large manufacturing unit outside northern India he said .
Talking about business in Himachal Pradesh he said last year the firm recorded a sale of Rs 10.5 crore , contributing Rs 1.25 crore as sales tax to the state exchequer .