11 dead in Himachal bus accident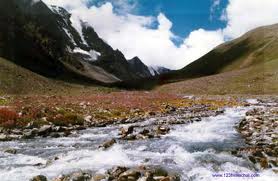 Shimla : At least eleven people were killed and over 20 injured when a bus fell into the dry Sutlej river bed in Himachal Pradesh's tribal Kinnaur district late Thursday, police said.
The state run bus swerved off the winding Hindustan-Tibet highway and rolled 200 feet down the hillside near Sholtu some 250 km from Shimla .
There were 40 passengers in the bus , eleven died on the spot . The bus was on its way from Rekong Peo to Luri said Veena Bharti , S.P. Kinnaur .